People are thinking about getting life insurance more than ever! Are they thinking of you and your agency?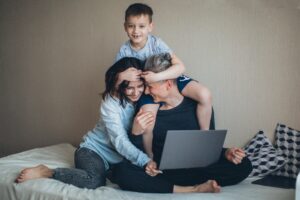 People are thinking about protecting their families from death and disability now more than ever. As a result, the life insurance industry is experiencing a significant rise in applications! At Designs In Life, we have definitely seen an increase in life applications from many of our agents, but certainly not all.  If you are not currently receiving calls from clients about life insurance, they might not realize you offer life insurance and are calling another agent instead. Now is the time to contact your clients to make sure they know you can help them find the best coverage for this critical need. As always, we are here to assist you in this process.
Give us a call to discuss how to get your clients thinking about YOU for their Life Insurance needs!
More info about the rising number of life insurance applications
Contact us with any questions
info@designsinlife.com
800-990-9993